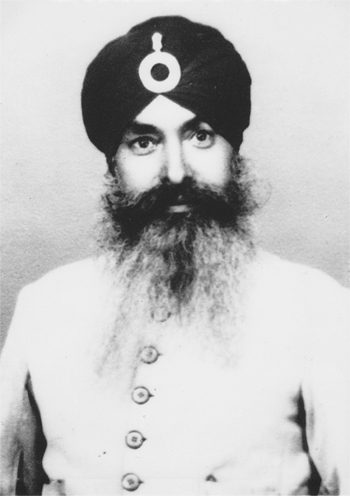 Giani Gurbax Singh ji
a.k.a "khanday wala giani" 
Giani Gurbax Singh ji, a charismatic and beloved priest, was a legendary hero in his youth. In 1931, he shot 3 decoits in a pitched gun battle and for his bravery, he received a commendation and Rs30 by the then British Superintendant of Punjab Police. The remaining decoits and a large quantity of arms were seized.
G.Gurbax Singh's bravery was of no surprise as his father, S. Bhai Mehtab Singh ji, was also a war hero having been decorated for bravery at the NWF province in 1895. S. Mehtab Singh was also an accomplished musketry instructor and was a deadly marksman with the Lee Enfield 303 rifle. 
G. Gurbax Singh's 'jakara' was a real Nihang-style, rousing kind that forever echos in the ears of those who have heard him. He used to play the harmonia standing, accompanied by a two-sided dhol and two chamtays. His 'kwishiri' style of preaching while standing with much sword-thrust like gesticulations is now history and sadly missed. Giani ji left his 'chola' on 21 June 1980, after visiting the U.K. four times.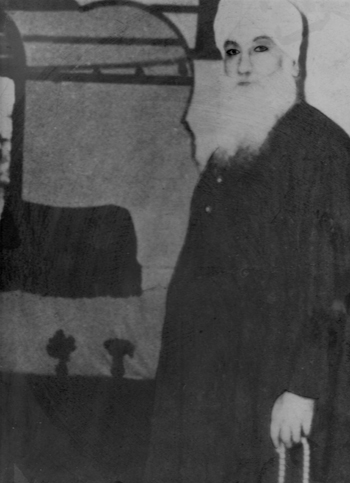 Giani Mangal Singh ji
Giani Mangal Singh ji Lakha served as Granthi of Khalsa Dharmak Sabha from 1952 - 1958. 
He had previously also served in the same capacity in Malaya. He was a very fine orator and loved by the sangat (congregation) for his knowledge and charisma.